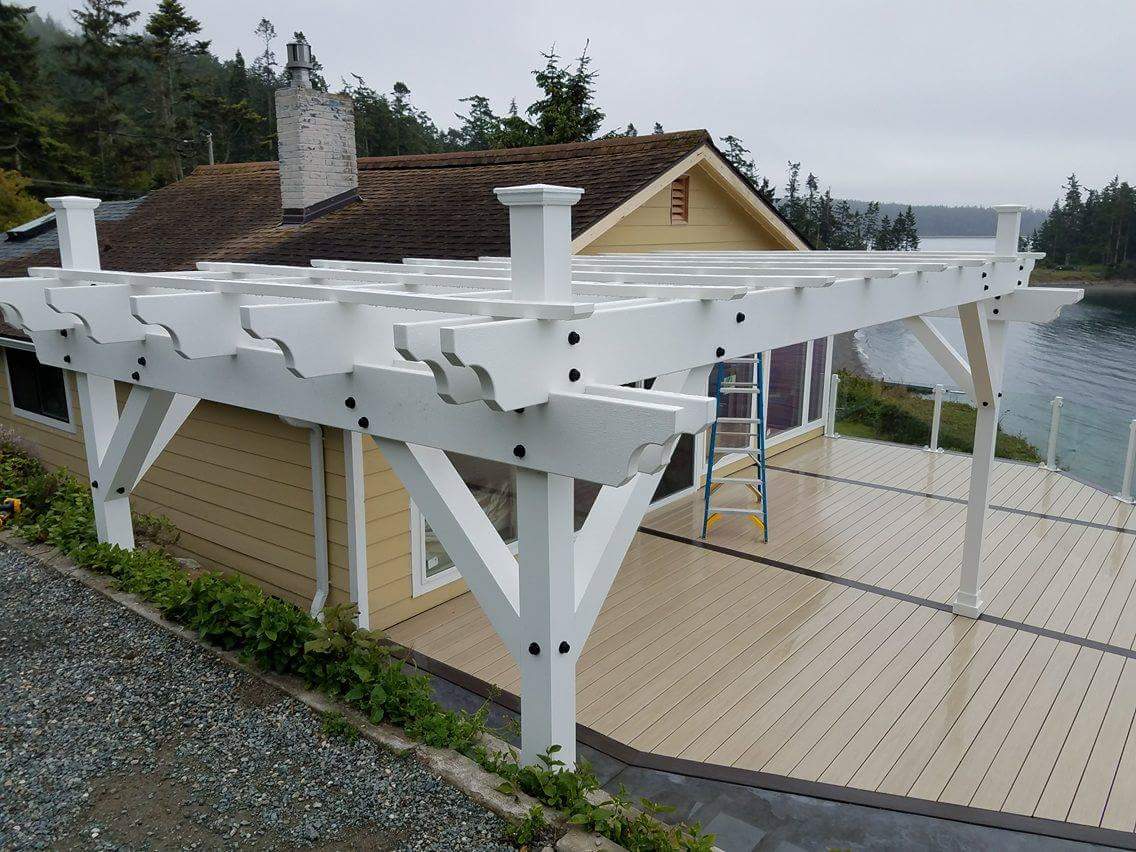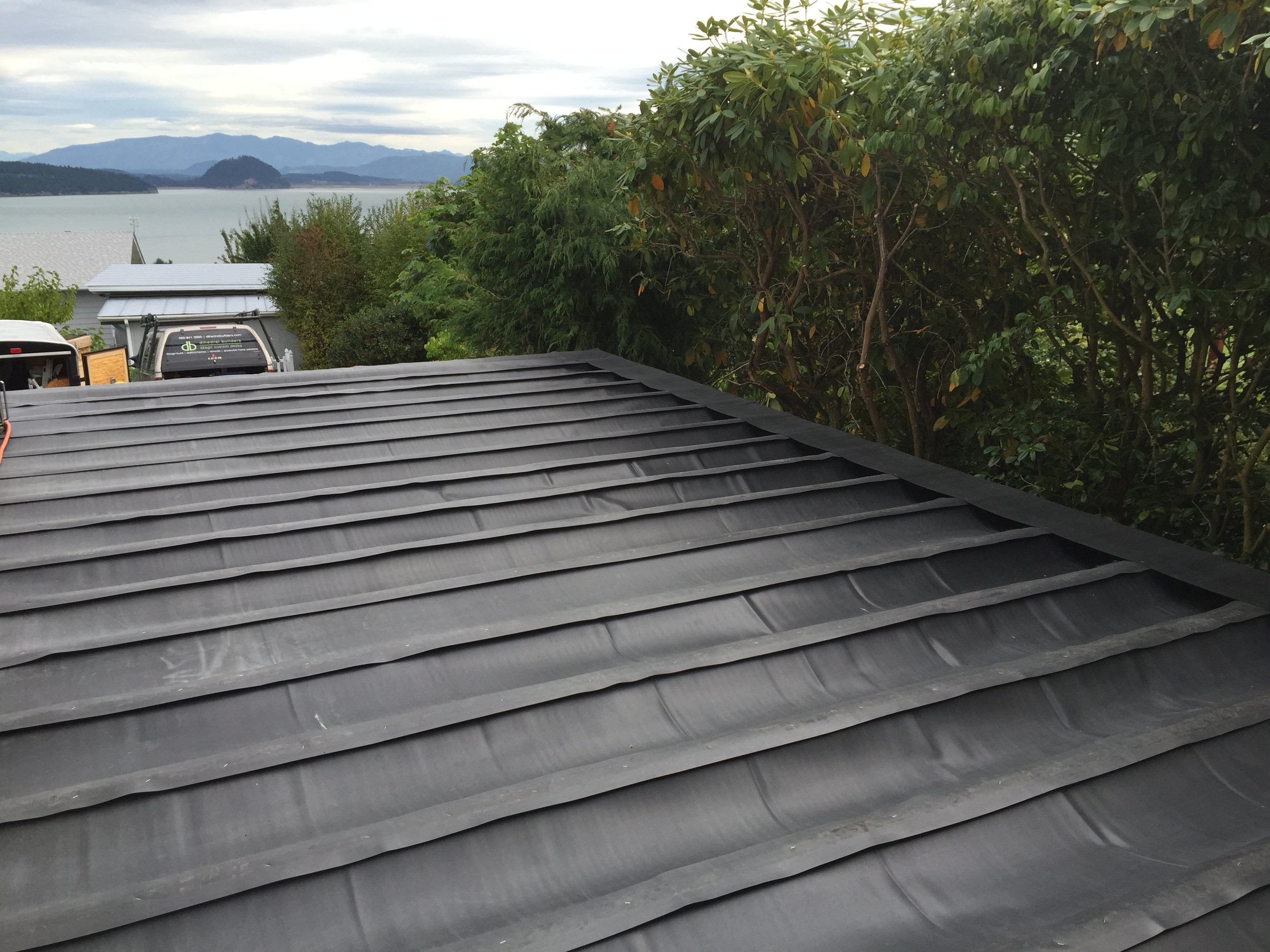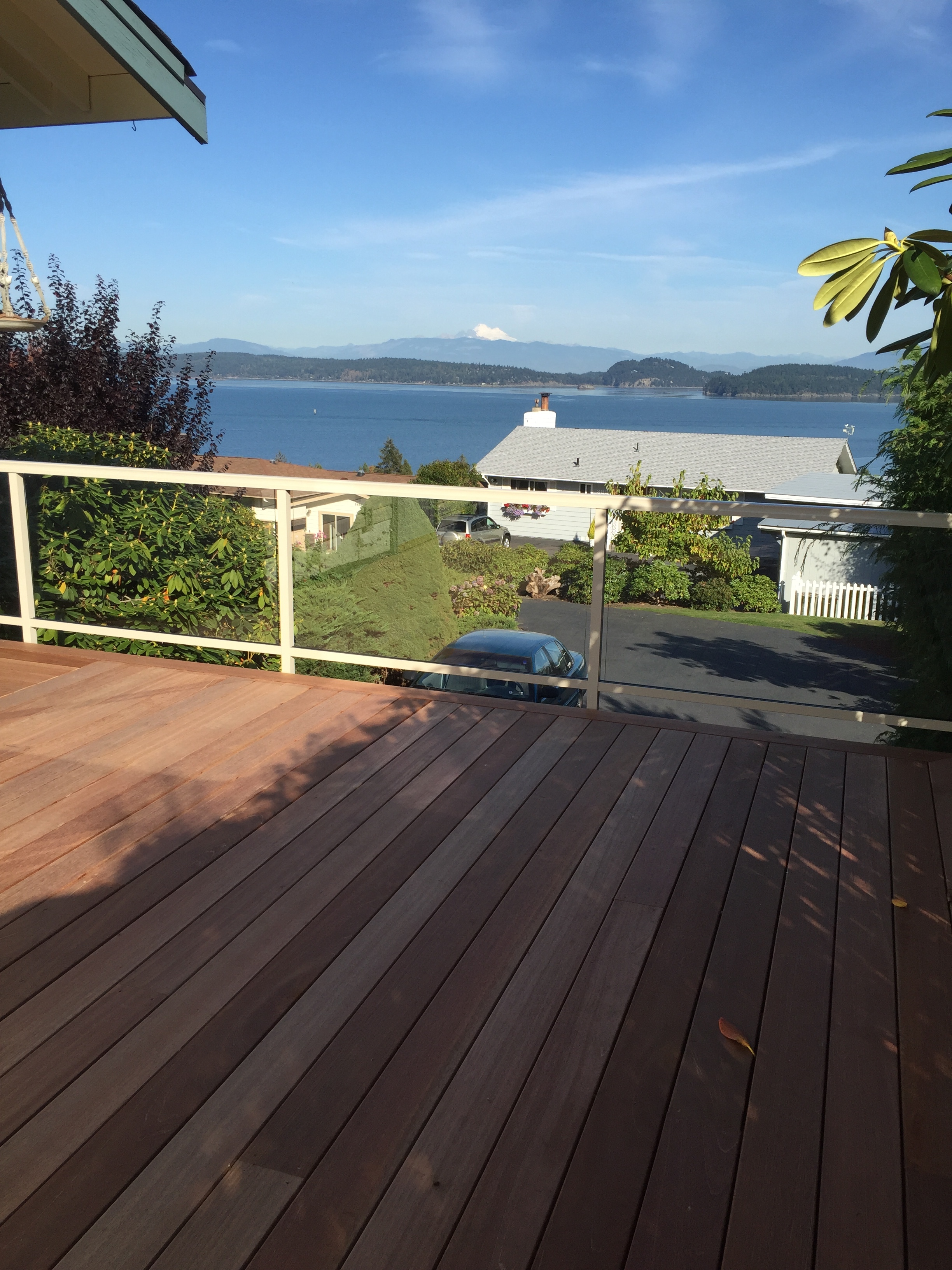 Custom Features
Adding custom features to your new outdoor space will set it apart and create a one of a kind atmosphere. Some options are:
Pergolas - overhead shade structures can provide an area to suspend lighting, hammocks or sun and privacy shades, and can also help to define spaces on your deck such as dining areas. Pergolas can be constructed from cedar, pressure treated lumber, hardwoods, or even structurally reinforced PVC.
Deck covers or sunrooms - integrating a roof structure to your deck can create a space to be enjoyed year round, regardless of the weather. Adding skylights or the use of CrystaLite's skin system for the roofing will block the rain, but not the light.
Under deck drainage systems - Dek Drain offers an under deck drainage system that integrates with virtually every kind of decking or railing, creating a dry space underneath your deck. Perfect for second story decks with patios beneath, this system creates a dry space underneath and allows for installation of recessed lighting and soffiting to provide a truly finished appearance.
Low voltage lighting - adding low voltage lighting to your deck for either ambiance or task lighting is a great way to create an inviting atmosphere for after dark gatherings and can also improve safety on stairways and along the edges of ground level decks. We can install LED lights just about anywhere on your deck, and there is no need for an Electrician to do the wiring.